The Forgotten Middle: Where are Boston's
middle-skilled

workers?
With the rise of high-skilled industries, middle-skilled workers, who make up over a quarter of the city's population, are finding it difficult to afford the rising costs of living in Boston.
Cherelle Webster earns nearly double of what others in her field make and resides in a more economical neighborhood of Boston – but she still finds it tough affording a place in this city.
She currently works for the special education department at Washington Irving Middle School, a low-performing school with a majority of black and Hispanics students, where she provides individual and group counseling to students. Located in Roslindale, the school is about a 30-minute drive from her home in Dorchester.
"As a middle-class worker in Boston, I think I share the same stressors and concerns as most," said Webster. "But primarily I'm trying to maintain the lifestyle and comforts with the cost of living and expenses going up yet my income being fixed."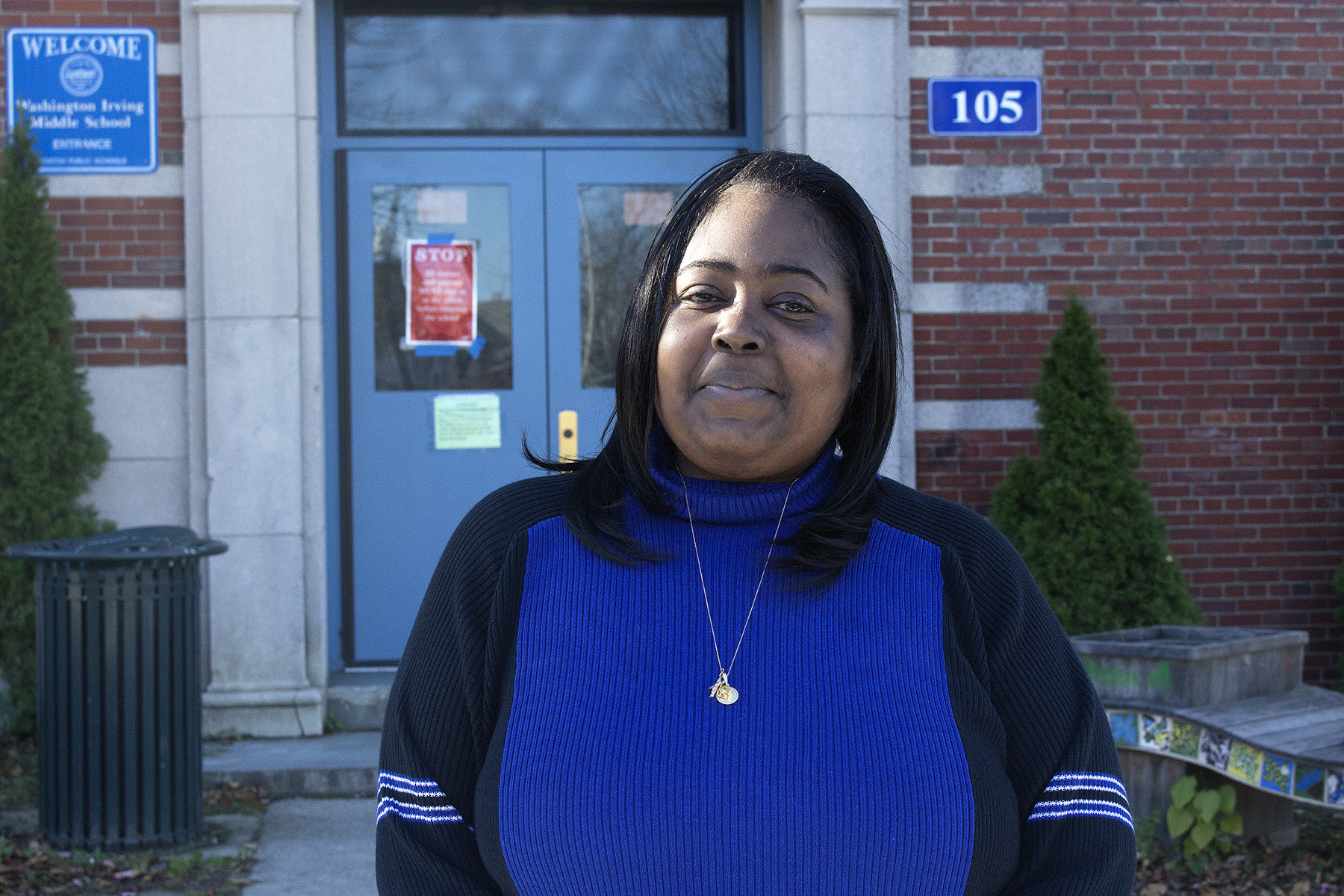 Her annual pay is $70,000, which is 47 percent greater than the average social worker's pay in Boston. As a social worker in the Boston public school system, her salary is mandated to be on par with a teacher's salary.
However, her salary is unstable.
Webster had been laid off twice – when Grover Cleveland Middle School in Dorchester closed down due to inadequate performance in 2008, and then in 2012 when William Monroe Trotter Elementary School shut down the special education department, before being hired at Washington Irving Middle School in 2014.
"We never know a lot of times so you're stuck with the panic. Is this position going to be funded next year?" she said. "At school, the focus is at the end of the day, academics. If there is a need for more math classes, then 'sorry social workers we're going to have to let you go.'"
Webster said she'll find out in the spring whether or not her position will be funded the following academic year.
In 2008, Webster and a few of her family members decided to open up a restaurant together, which helped Webster stay financially afloat during the periods she was jobless. Located on Bowdoin Street in Dorchester, Down Home Delivery and Catering serves traditional southern comfort food like barbecue ribs, fried pork chops and candied yams. Her husband is the chef at the restaurant.
Webster and her husband currently rent their home for $1600 a month.
"I think I'll stay because this is where I've been able to afford," she said. "If my salary jumps significantly, like $100,000, I would be owning not renting my house."
In addition to residing in Dorchester, Webster said receiving financial support from her friends and families have helped a lot. Her father is her landlord. "If I just had to depend on my social work salary, I wouldn't have been able to do it," she said.
---
Webster symbolizes a dilemma facing many middle-class Bostonian workers: affording to stay in Boston.
The city's 2016 economy report states that the fastest growing sectors – healthcare, professional and technical services and education – contribute a whopping 42 percent of Boston's economy.
The focus on innovation and technology, specifically, has contributed to the rise of high-skilled jobs. Since the 2008 recession, employment in Boston's high-tech industries has grown an average of 9 percent each year, according to the report.
These sectors generate a wide array of occupations that all require a college degree or more.
Middle-skilled jobs – think clerical, sales, construction, nursing, business – require more than a high school diploma but less than a college degree, according to The Skills Workforce Alliance, an organization that helps reintegrate middle-skilled workers to the workforce.
The increase of jobs in these highly-skilled industries contributes to the wide pay gap between high-skilled workers and middle-skilled workers, according to a paper by the organization.
However, the growth in high-skilled industries help out those in low-skilled sectors.
"Anytime you see a surge in high-tech jobs, you also see a surge in low-skilled jobs because all of those type of high-skilled jobs need services to support themselves," said Kate Hauser, director of communications at the The Greater Boston Chambers of Commerce.
She gives the example of the South End's Waterfront, where the increase of pharmaceutical and biotech companies moving in have brought along diverse services like retails, restaurants and dry-cleaning.
While the incomes of upper-class workers and lower-class workers are rising, the incomes of middle-class workers remain stagnant. "We have this very well to do, and the very poor," said Barry Bluestone, professor of public policy and urban affairs at Northeastern University. "We have a missing middle."
In addition, Boston's population, which is around 645,000, is expected to swell to more than 700,000 residents by 2030, a number not seen since the 1950s, according to the city's 2030 report.
"The growth of the economy becomes a magnet for particularly young people and that puts tremendous pressure on the housing market," said Bluestone.
In neighborhoods like West End, Back Bay, Beacon Hill, North End and South End, over 60 percent of the neighborhood population is employed in high-skilled labor, according to the BLS. Current housing prices on the market hover around $500,000, according to data from Zillow.
East Boston, Mattapan, Roxbury, Dorchester, Hyde Park have the lowest percentage of high-skilled occupations. Median housing prices are $250,000.
Unadjusted for inflation, median housing prices in Boston have increased nearly 50 percent in the course of six years, according to Zillow data.
As a result, middle-skilled workers are finding it more difficult to remain in Boston.
Neighborhoods start to look less economically integrated, as median housing prices for each neighborhood correlate strongly with occupations, according to analyzed data from the U.S. Census Bureau and real estate company Zillow.
While subsidized housing for those of the lowest income is on the city's agenda to expand on, only about one-fourth of middle-class households can afford owning a home in Boston, according to the 2030 report.
The map below reveals that middle-class households are priced out of many neighborhoods with the rising costs. To find the "affordability rank" of a neighborhood, the median housing price for each neighborhood was divided by the average middle-class income ($85,000) in Boston. For the ranking, the higher the number means the less affordable the neighborhood.
The increase in housing prices will push people to areas outside the city where the costs of living is cheaper.
Gary Rodgers, a real estate agent based in Waltham, Mass., said that people from the city are moving particularly to communities located near public transportation. He gives example of towns like Framingham and Natick, which, by the Massachusetts Bay Transportation Authority commuter rail, are less than an hour away from the city. Median housing prices hover around $400,000.
"The communities closer [to the city] tend to rise in prices with costs much higher and quicker as markets improve," said Rodgers. "So we are seeing a lot more of the middle-level kind of workforce pushed out to the suburbs more."
"I believe the buyers today are a lot more savvy," he said. "More and more people are willing to take public transportation and because of that they're not that worried about it."
However, as more people move outwards, issues will start to arise in extended traffic during commute time and destabilization of neighborhoods, according to Bluestone. "So what starts out as income distribution problem and housing problem then turns into a real social problem."
---
Quirky, shy and soft-spoken, Katie Noddin blends right into the crowd of coders at the job fair looking to start a new career.
She previously worked as an epidemiologist for Massachusetts's HIV/AIDS Surveillance Program where she collected and analyzed data for the state.
"I was pretty much the go-to person for getting that data out there," said Noddin. "I feel like I left something super meaningful [but] it's not to say that I can't be doing things that I would like to."
Noddin, 33, was making an annual salary of $65,000, which puts her as middle class in Boston. However, she still felt financially tight due to the lack of job flexibility, few opportunities of moving up the ladder in local government and little time off.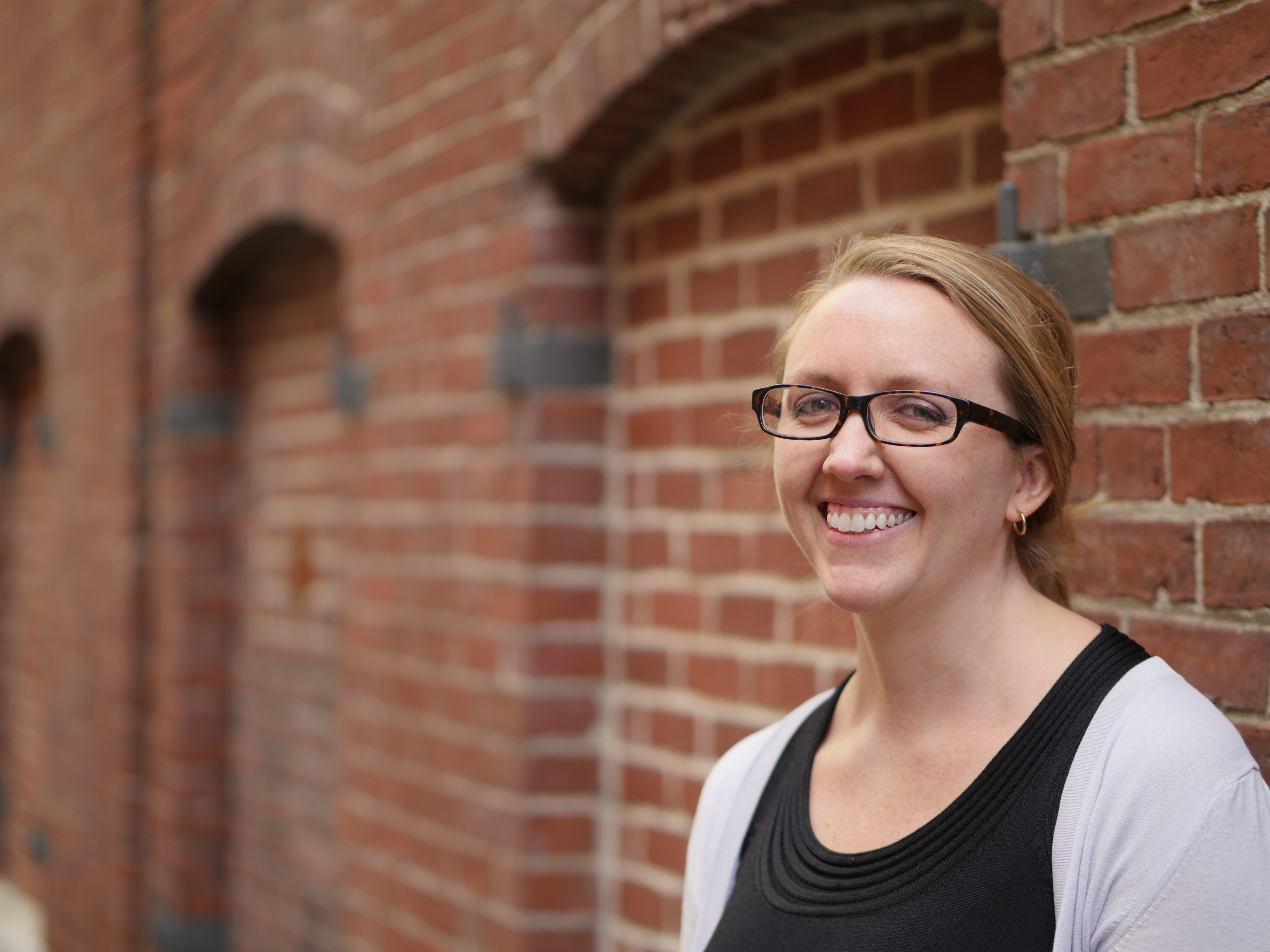 After years of living in the city, Noddin and her husband, who she married in May, recently moved to the suburban town of Belmont, Mass. The town is primarily residential with a population of around 25,000.
Recently, she and her husband have been cutting back in spending, as they plan on having kids in the near future. "So I'm looking for something that is more flexible," said Noddin. "I'm looking for a more work-life balance rather than just for more money."
When she started looking for new jobs online, Noddin found that there were many technical jobs in the public health field that interested her, but she felt that she was missing the deep knowledge to be qualified for them.
In her former job, Noddin often spent a huge chunk of her day writing code to analyze large amounts of data, and soon found the technical side to be her favorite part of the day.
"I like that you have ownership of what you're doing," she said. "So I decided there was this giant world of tech, [and] I just wanted to explore it."
Three months after quitting her job, Noddin joined the coding school General Assembly. Rather than going back to college or learning the skills on her own, Noddin enrolled in this program where there would be structure to what she's learning in a short timeframe.
Recently moving to a new space in Downtown Boston, General Assembly provides 12-week intensive programs where students can pick different tracks and learn how to code. In the web development course, students build entire websites while in UX Design, students create and prototype web frames for products. The courses are designed to get students employed in the months following their graduation from the program. Recently, General Electric Co. hired two of their graduates.
Boston is becoming an increasingly attractive city for innovation. The Seaport District, 1000-acre of South Boston's waterfront, has recently been transformed into the go-to entrepreneurial neighborhood. Early next year, GE will be calling the Seaport District home. Some of the city's biggest startups include fashion e-commerce RueLaLa in South Boston, home decor e-commerce WayFair and liquor store app Grizly in Back Bay, and fantasy sports company DraftKings in Downtown Crossing.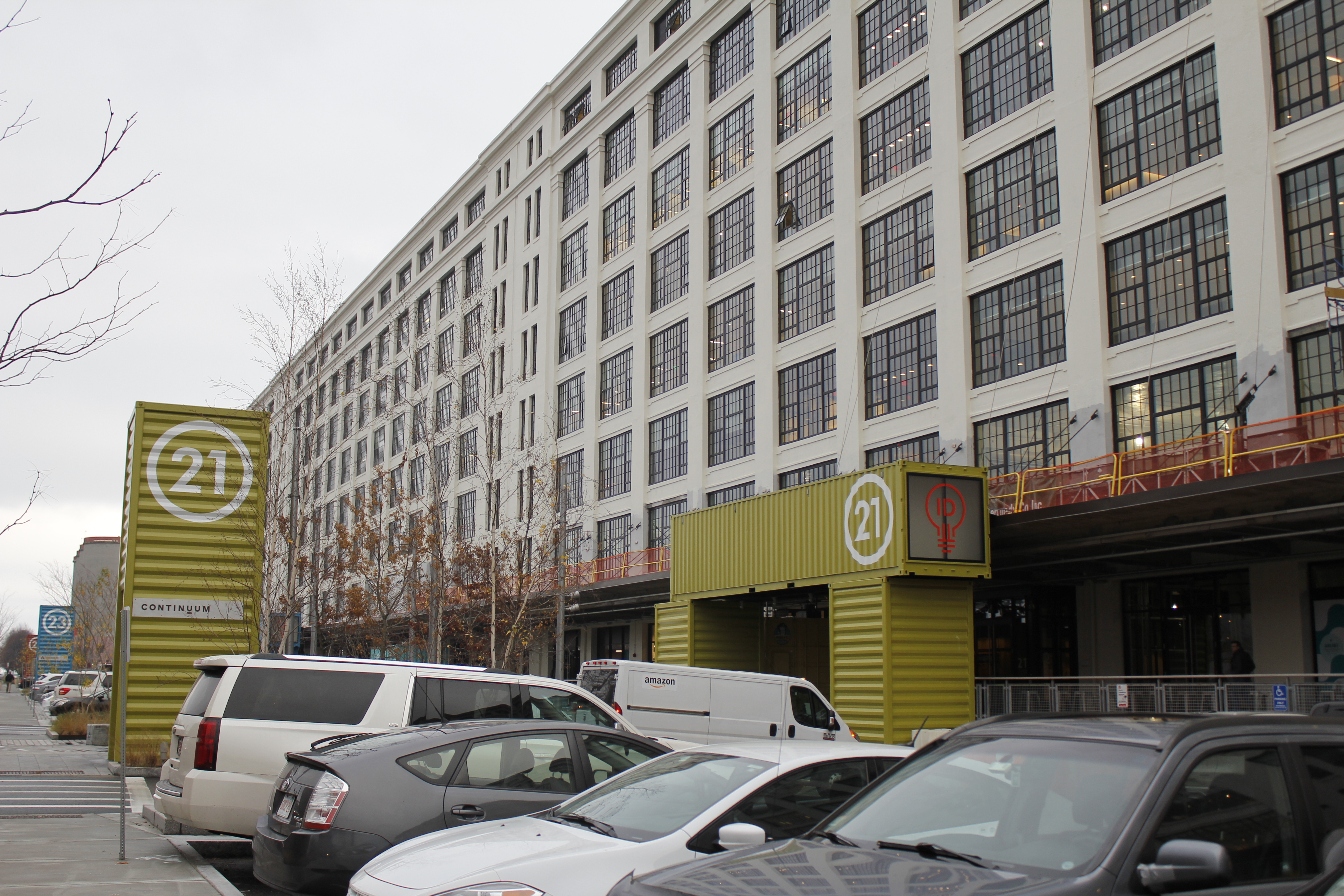 The city has churned out 30,000 high-tech jobs, according to the economy report.
And, no surprise, it pays to be a programmer – the yearly salary of computer programmers is $100,000; for web developers, the pay is $80,000, according to the BLS.
[Companies] are realizing, younger people who they would want to hire, are in the city so there is a lot of companies that are hiring that are based in Boston," said Keating. "It's a really big startup community here, and they grow fast."
Many of the people coming through the school are underemployed and are trying to switch careers, whether for financial reasons, to find meaning in their work, or both, according to Keating.
Noddin graduated from the web development program in November and is looking for a job as a software developer in the public health field or for a research team. Currently, Noddin is waiting to hear back for a particular position.
"I think web development speaks to a creative side that I have been ignoring a bit in my previous career, while also utilizing a hard skill, problem solving, etc.," she said. "It also mixes well with any industry."
While for Webster, she has learned how to be both financially-savvy while not burning out as a social worker. However, the high-cost of living in Boston still encourages her to change careers one day.
"My next move is to be able to make progress financially," said Webster. "Ideally, I would like to teach in a school and to teach social work, which is one way to make more money, or to try consulting."
"I am only 37," she said, laughing. "I don't want to be topped out yet."
---